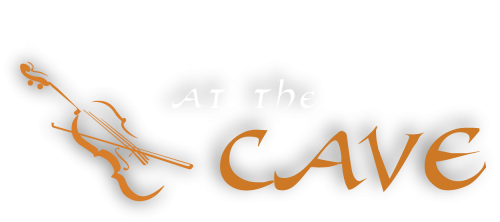 Our Summer 2019 concert series is now over.
Eugene Lambe
Charlie Piggott
Ian Lambe
Eugene Lambe holds a special place Doolin's music scene and we are absolutely delighted to have him performing for this first concert. Eugene plays the uilleann pipes, whistles, sings and is a great story teller. He will be joined on the night by the great Charlie Piggot on accordion and they will be accompanied by the wonderful Ian Lambe on guitar.
Christy Barry
Anne Rynne
Daniel Considine
Christy Barry (whistles and flute) is one of Doolin's most famous musician. Originally from "up the road" in Ennistymon, Christy has been playing in our village for over 40 years, He kindly accepted to feature in our first ever video and now we are proud to have play at one of our concerts. Christy will be playing with Anne Rynne, fiddle player with the famous Kilfenora Ceili Band, and her son Daniel Considine on concertina.
James Cullinan
Damien O'Reilly
Carol Cullinan
James Cullinan is widely regarded as one of Ireland's finest fiddle player and we are blessed to have him in Doolin with us for the past 30 years. He is joined by outstanding accordion player from Corofin Damien O'Reilly, who recently launched his first solo album, and they are accompanied by the talented Carol Cullinan on piano
Noel O'Donoghue
Michael Queally
Felim Collins
Noel O'Donoghue has been a cornerstone of the traditional music scene in Co. Clare for over 30 years and we are delighted to welcome him for this concert together with his long time musical partner Michael Queally on fiddle. Noel & Michael are both founder members of the beloved band "Moher" and they are joined by one of Clare's most exciting musician, singer and guitar player Felim Collins.
Michel Bonamy
Coleen Shanks
Vincent Fogarty
Michel Bonamy is a exceptional flute player from Brittany who has been associated with Doolin since he first visited in 1979.  He learned much of his music from older musicians in the area and entertained locals and visitors alike with his music rich in creativity throughout the 80s and 90s. Michel is now back living in Co. Clare and is joined for this concert by the talented Colleen Shanks on Uilleann Pipes and Vincent Fogarty on bouzouki, another figure of the 90s in Doolin.
Yvonne Casey
Dermot Byrne
Eoin O'Neill
Yvonne Casey is of the finest exponents of the music of Co. Clare and has a distinctive fiddle style that has been very much associated with Doolin over the past 20 years. Yvonne will be joined on the night by no less than TG4 Musician of the Year 2013, Dermot Byrne on accordion. Eoin O'Neill on bouzouki, another notable of Doolin's music scene since the 1980s, will be completing this magic trio.
Aine O'Donoghue
Aine Griffey
Deirdre Scanlan
Aine O'Donoghue is a talented concertina player from Kilfenora who is also strongly connected to Doolin as she is the granddaughter of Doll & Gus O'Connor. She grew up surrounded by music, attending many sessions in North Clare. Her style is strongly rooted in Clare's music and her delicate and melodic approach to tunes  blends perfectly with another young musician from Kilfenora, Aine Griffey on Fiddle, who joins her for this concert. They are accompanied by one or Ireland's best singer, Deirdre Scanlan, on guitar.
Josephine Marsh
Mick Kinsella
Declan Corey
Josephine is an outstanding accordion player and composer from East Clare, and was an important figure of the music scene in Doolin in the 1990s. Her soulful , sensitive playing is truly unique and her compositions are highly rated, with some of her tunes already being part of the traditional session repertoire. She is joined tonight by Mick Kinsella, one of Ireland's best harmonica player, and Declan Corey on Mandolin, a member of the "Josephine Marsh Band".
Most frequent questions and answers
Tickets are €15 and booking in advance is highly advisable.
Season tickets are also available at €80.
To book your tickets, simply fill in the form and we will get back to you as soon as possible. Alternatively, you can ring us on +353 85 213 34 15