Eugene Lambe
Charlie Piggott
Ian Lambe
Eugene holds a special place Doolin's music scene. Originally from Dublin, he first came to Doolin in the early 1970s and fell in love with the place instantly and moved West soon after. Over the years, Eugene became friends with Micho, Packie & Gussie Russell, as well as many other musicians of the older generation. Not only is he talented musician and entertainer (uilleann pipes and whistles, singer and storyteller), but Eugene is also well known at making pipes and flutes. He also did a lot work in documenting the heritage of Doolin back in the 1990s, and we are deeply honoured to have him perform for our first concert.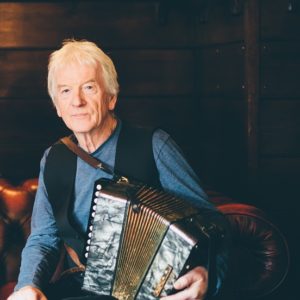 Charlie Piggott is a famous accordion originally from Cork, but has been associated with the music scene in Galway for many years and is regarded as a historical figure in the Irish folk music revival of the 1970s. A founding member of the famous band "De Dannan", together with Frankie Gavin, Johnny "Ringo" McDonagh and the late Alec Finn, he recorded four albums with the band. Charlie also recorded two other critically acclaimed albums, "The Lonely Stranded Band" with Miriam Collins and Joe Corcoran, and "The New Road" with fiddle player Gerry Harrington.
Ian is a wonderfully gifted guitar player, who always accompanies music with great sensitivity and creativity. Ian has played in sessions around Doolin all his life and features on various albums including two of Doolin classics by Kevin Griffin and Terry Bingham.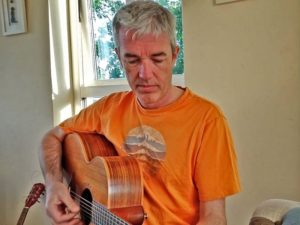 Tickets are €15 and booking in advance is highly advisable.
Season tickets are also available at €80.
To book your tickets, simply fill in the form and we will get back to you as soon as possible. Alternatively, you can ring us on +353 85 213 34 15