Yvonne Casey
Dermot Byrne
Eoin O'Neill
Yvonne is without a doubt one of Co. Clare's most influential contemporary fiddle players. Her unique style, intimate, warm and full of passion, is a credit to Clare's fiddle music and resonates in the heart of many all over the world. Yvonne was a cornerstone of the Doolin music scene these past 20 years and was a founder of the great band "The Ceili Bandits", who entertained many listeners in Doolin over the years. More recently, she recorded her second solo album called "Croí" and plays a regular session at Fitzaptrick's Pub with accordion player Dermot Byrne.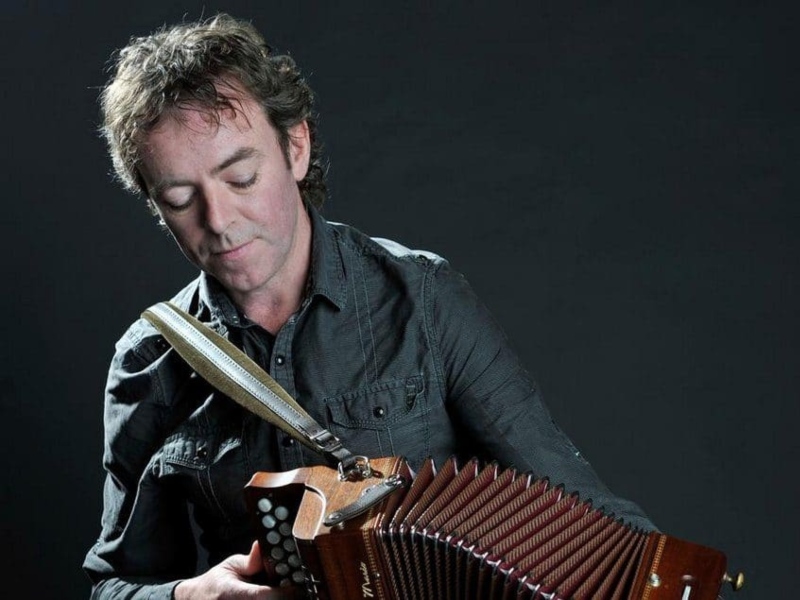 TG4 Musician Of The Year 2013, Dermot Byrne is one of Ireland's most distinguished accordion players. A member of the famous band "Altan" for many years, Dermot has played all over the world with the band and other renowned musicians such as Frankie Gavin, Paddy Keenan, Donal Lunny, Sharon Shannon, Steve Cooney and many others. It is a real treat to have him join our concert series!
Eoin O'Neill is an iconic bouzouki player who has been playing in Doolin and in Co. Clare since the 1980s. He was also a founding member of "The Ceili Bandits" and is currently a member of the wonderful band "Fiddle Case". Eoin doesn't only accompany music beautifully though, he has been supporting and promoting traditional music with passion for many years, always encouraging young musicians and sharing new recordings through his popular radio shows on Clare FM. We are delighted to have him join forces with Yvonne Casey & Dermot Byrne for this very special concert!
Tickets are €15 and booking in advance is highly advisable.
Season tickets are also available at €80.
To book your tickets, simply fill in the form and we will get back to you as soon as possible. Alternatively, you can ring us on +353 85 213 34 15